Bere'shit, (Genesis) – When God began to create heaven and earth_____the earth being unformed and void, with darkness over the surface of the deep and a wind from God sweeping over the waters______God said, "Let there be light"; and there was light.
Is there light within your relationship? Would you like to have great sex or would you rather experience kosher sex? I would like to begin this lesson focusing on our cerebral cortex. Most men would like to think that women paranoid reasoning is what agitate the relationship instead of arousing the spirit. Within our cerebral cortex men would like to experience his woman's intellect, (involving the psychological processes of thinking and reasoning), instead of just our emotions. Well ladies do you think Steve Harvey would agree? Do we allow our brain to be on "auto pilot"? The battle cry of our man's yetza hara, (evil inclination), which is conducive to the streamline version of a savage and primitive ideology that if given the opportunity he will stray. Which resounds petty arguments that lead to removal of stamens from the flower. What is the "profit motive"when we emasculate our men? The dubious distinction is based on the merit system of trust. The yetza hara represents the inner impulse or human tendencies within our heart that gravitates toward selfish gratifications. If within our relationships we experience the fire of sexual attraction, the cosmos that creates the union of intimacy in life instead of just in the bedroom or other temporal sexual encounters; then we can experience each other on a higher level. Level one the river….level two the kettle…level three the bird. Daniel Schonbuch says the river is the flowing body of water. This can be termed with just physical sex or great sex. As Boteach distinctions purports that after great sex we fall asleep. After kosher sex we fall into each other arms. The kettle suggest two opposites can't coexist. Water runs cold while fire is always hot. But, in life we are not all the same people. Therefore, in order to be compatible we must learn to accept and respect each other differences. Within a good marriage/relationship we take our differences and synergize. This just means we become malleable and accommodating to satisfy each other emotional needs. As a paradigm great sex leaves no trace. But, Boteach says, kosher sex leaves no separation or space. Which brings us to the unique physiologic of the bird. It can walk on solid ground or spread its' wings and fly. One body, (two unique characteristics), experiencing spiritual oneness. In conclusion, kosher sex is the beginning of a relationship ….while great sex is an end to an encounter. 
Boteach confirms that through his studies kosher sex is the solution to the modern dilemma of sex.
The Lord saw the wickedness of man was great in the earth, and every intentional thought of his heart was only evil continually.
The yetza hatov represents the inner tendency to do good. So how do we get the monkey off our backs? We find prayer as we move through the stages within our relationships to alleviate the lugubriously thought patterns. The evil inclination that leads us into sin, perversity, temptation and shame. We pray and we love. 
Unfortunately, because we love on a higher level it is not an indication that those feelings are reciprocated. Never force love or yourself into something that will not pass the test. Relationship intensification is acquired through persistent diligence between both parties digging the wells to find the overflow of the living running waters.
"He who obeys his inclination is like an idolater. "There should be no strange gods in thee", (Psalms 81:10) means, make not the stranger in you your ruler!"
Yanni, (Jerusalem Talmud: Nedarim 9.1) 
Boteach principles are orthodoxy and is based on a "nuclear family" relationship, (man, woman and the creation of biological children). This is the manner in which I was raised….definitely a strict "nuclear based family" and how I prefer to live my life.
In today's society we have bifurcated gender roles. We have same sex marriages and single parenting adoptions.
QUESTIONS FOR THE FORUM…AS ALWAYS YOUR COMMENTS AND INTERPRETATIONS ARE WELCOMED.  
What is the nucleus of your relationship? Have your relationships gone through the three levels and passed the tests? Is there splendor in kosher sex or is it overrated in today's society and great sex is what you settle for? How does it present an ethical dilemma in Judaism? Why would you settle? One would only settle if they are not ready to experience the oneness that kosher sex brings. That strong intense emotion that elicit enduring emotions that gratifies our need to intimacy and a lasting unfailing relationship.
Yishakeini m'nishikot pihu, ki tovim dodekha mi'yayin
Kiss me with the kisses of your mouth, for your love is better than wine
NOW LET'S DANCE!
Compliments Of Victor – Radio Dance Israel – Tel Aviv
http://streema.com/radios/play/75647
PARADISICALCHIMES50-ASK KALANIT
I'M THROWING OUT MY KISSES
K.I.S.S.
KEEPING IT SWEET AND SIMPLE
THANK YOU VICTOR FOR SHOWING AND SPREADING LOVE TO PARADISICALCHIMES50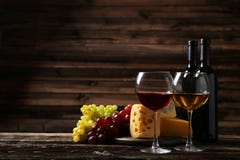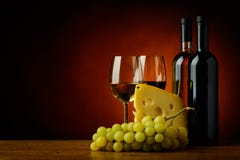 "THEREFORE SHALL A MAN LEAVE HIS FATHER AND LEAVE HIS MOTHER, HE SHALL CLEAVE UNTO HIS WIFE, AND THEY SHALL BECOME ONE FLESH."
SHUMULEY BOTEACH SAYS, GREAT SEX HAS YOU SCREAMING THE DEITY AND YOUR MOTHER'S NAME DURING THE ACT. KOSHER SEX HAS YOU REMEMBERING YOUR LOVER'S NAME AFTER THE ACT.
WHAT WOULD YOU RATHER EXPERIENCE?
CHIME IN @ PARADISICAL CHIMES 50 ASK KALANIT OWNER/SOLE PROPRIETOR, MISS THERESA BASS DBA KALANIT