Once again in literature reviews Jews are characterized as unrevealed, featureless and mysterious human beings. I am not speaking for a nation of people, but in this instance, for myself. I don't live in biblical times and as a human being I can only do but so much to correct factious speech. Hopefully more than a modicum. But only within the realm of my human capabilities. Many believe that God's appointment to the Jews to bless the world is a paramount law that Jews must obey or be persecuted. One may find it amusing to divert world pressures on a community of people. If not done according to the principle theory set in the minds of others then judgment is made and polarization is manifested. This judgment is by the people who believe in their own statute mentality or their own interpretation of religious beliefs. I do hope my contribution is sufficient in the eyes of God. As I cannot always please other people. A story of the past:
SO TODAY I BRING YOU A VIDEO:
SONDRA OSTER BARAS: Weekly Torah Portion: The Descent into Egypt
Read more at https://israel365.com/2015/12/31346/#jkDCv2A1bBtjYCQm.99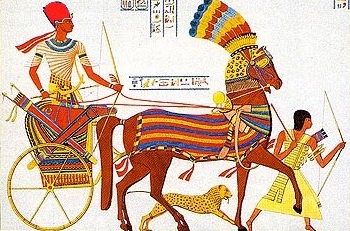 https://israel365.com/2015/12/31346/?utm_source=Jerusalem365&utm_campaign=291a077479-Jerusalem365+Email&utm_medium=email&utm_term=0_966f66c607-291a077479-19804209&mc_cid=291a077479&mc_eid=3c7e3b2e50
MISS THERESA BASS SOLE PROPRIETOR OF PARADISICAL CHIMES 50 ASK KALANIT CHIMING OUT!
MAY WE ALL BE ABUNDANTLY BLESSED!