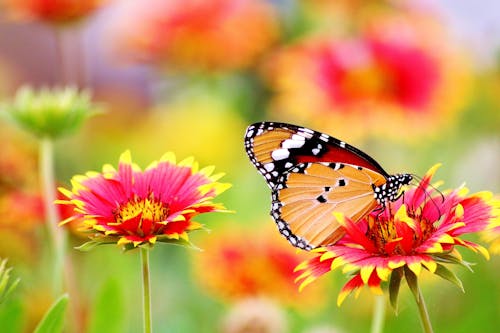 I too like the First Lady of the United States am also one of the most bullied women in the world and we are going to STOP IT TODAY!
Hughes, R., L., et al, (Leadership-Enhancing the Lessons of the Experience, 2015), purports that leadership is a process…not a position. Within the workplace there is a need for behavior modification. There are rules and there are laws that define ethical behavior. Well this applies in our everyday lives no matter where we are.
Within our first lady "Be Best", Anti – Cyber bullying Initiative Campaign she is stating that we need to educate on social and emotional behavior. The disrespect is unacceptable and it is destroying lives.
Melania Trump is not just a pretty face and a former model. She is a business woman and a leader. There is a changing role for the new leaders today and Melania Trump is the change that we all have been waiting for. She personifies greater cultural diversity, adaptive leadership, the need for humility and social and emotional intelligence. Leaders today must deal with situation complexities while understanding the dynamics of complex systems as well as the unattended consequences of same.
Melania Trump is not just a designer within her previous line of skin care and jewelry but she has a business perspicacity, (as she thinks like a designer). She is able to think like a designer due to her ability of reflecting, analysis diagnostics and descriptive intelligence. She has developed an archetype of how to win. I stand by her today and everyday in the fight to save our children, save ourselves, and our families. She codifies pragmatic reasoning within her "BE BEST" campaign and we all need to stand with her to win the battle.
Bullying today has consequences of loss of self esteem and self worth that results in DEATH. Melania Trump and I are skilled in the "Power of Paradoxical Thinking". Having and educating on self awareness, the ability of not being influenced, learned agility, resiliency, thinking and acting systematically by trying to change the VUCA WORLD we live in. A world of voluble, uncertainty complexity and ambiguity.
We have to join the First Lady of the United States, Melania Trump, in Hallmark thinking. Seeing the big picture…..which is the commitment to save the lives of human beings.
We need a First Lady with legitimate power that is able to pull resources from all over the world. Melania Trump is the ONLY First Lady that is able to capture the global audience.
As she is fluent in numerous languages, (we must join in with her group dynamics), to be in alignment with sustaining a philanthropic ethical lifestyle. Now is the time. Not just because you are a Republican or a Democrat but because you are HUMAN!
Melania Trump has earned her success. I ask you to show her the respect she deserves. Get over the dislike, if any exist, and get on board with the betterment of the cause. PLEASE "BE BEST"!
The Job of the First Lady of the United States is to first take care of herself, (being flawless even in her silhouettes). Next she must take care of her child, her husband, then CONTROL AND MANAGE HER HOUSE. THE WHITE HOUSE IS YOURS..CLAIM IT!
"BE BEST"
MELANIA TRUMP IS ABOUT TO BLOSSOM……I PLAN ON BLOSSOMING WITH HER……..LET'S SUPPORT HER AND THE CAUSE
HAPPY MOTHER'S DAY TO THE FIRST LADY OF THE UNITED STATES – MELANIA TRUMP – I AM SO PROUD OF YOU!!!!!
CHIMING OUT!
MISS THERESA BASS AKA KALANIT / SOLE PROPRIETOR OF PARADISICAL CHIMES 50 ASK KALANIT